Wednesday, August 31, 2005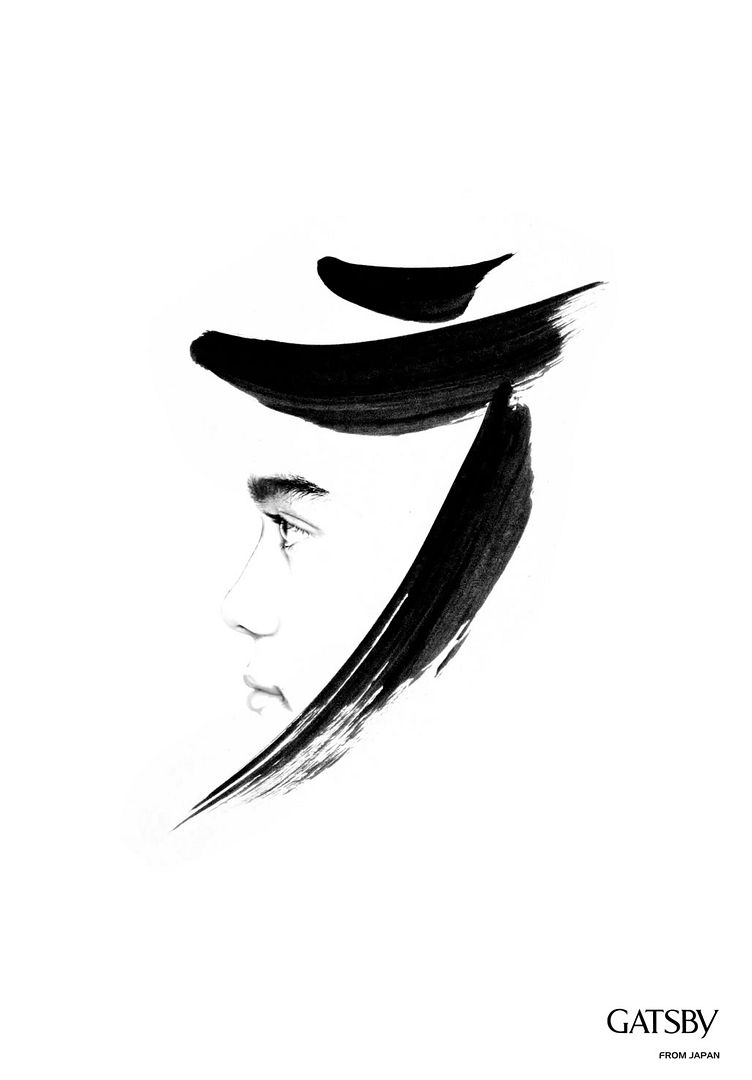 weird im kalbo and i was used for Gatsby. heheh
Posted by paolo broma |

Monday, August 29, 2005
If you think about it, existence can be summarized by this oymoronic aphorism: chaos is the natural order of things.
You see, chaos comes into existence when you don't attend to things: weeds grow in the garden, your skin dries up when you don't put moisturizer on, corruption takes place when the System fails to monitor...
So it may be safe to say then that we are perpetually struggling to inhibit the natural order of things?
How tiring.
Posted by paolo broma |

Monday, August 08, 2005
Was reading the latest fortune magazine issue this morning when I was taking a crap and found something remarkably flattering: Pinoys are globally ranked fifth or sixth based on the number of engineers suited for work outside the country--beating Russia, Polland and the Czech Republic.
I have a theory: the Pinoy is a talented individual--he's not fucked up like what everyone in the world thinks. There's just something very wrong with the System.
Posted by paolo broma |

I am an alcoholic.
If you think this is crap, then don't fucking read this. Stupid.
Posted by paolo broma |

Friday, August 05, 2005
In transit to yesterday's Client meeting I was given another opportunity to marvel at the common tao's struggle for survival. The cab driver chose not to beat the red light, traffic was bad as usual and there he was in the middle of the urban chaos, seemingly unmindful of the everyday catastrophe around him.
He was meticulously scraping off the peeling red sticker on the road/lane marker to stick another one over it. He was deeply absorbed by the task at hand, keen on delivering the right outcput.
It's such a pathetic job alright but I bet that guy's uber grateful he's got a job.
Philippine society has an innately stupid way of making things work out for these people
.
What's my point? I just think these people are worthy of a considerable dose of attention once in a while because of the small things they do that go unnoticed almost all the time.
I have a theory
: people consciously ignore him because he embodies the reality of this rotten society--you look at him and you realize that the Pinoys are desperately struggling hard for survival. Look away from him and you see PBCom, the tallest building of Manila--a phallic symbol of superficial commercial progress.
Consciousness is always a good start.
Posted by paolo broma |

Thursday, August 04, 2005
hey paolo, i read your blogsite and i think you write pretty
well. if you want to be a columnist for a mag or newspaper,
my friend fran whom i introduced to you at the nokia launch
used to be with summit (seventeen and real living EIC).
maybe she could tell you whom to contact. she's on my
friends list. i'd look forward to a lifestyle column with a little
more soul, not just a catalogue of who's who and who's
wearing what. good luck! : )
Posted by paolo broma |

Tuesday, August 02, 2005
I'll be having a post-birthday party with some friends this coming Saturday, August 6 2005. It's gonna be at Bellissima 3F The Fort Strip, Fort Bonifacio Global City.
Open bar from 10 to 12 midnight. Cool lounge music plus overflowing booze. Ayos di ba?
See you there. Bring your friends.
Posted by paolo broma |

Sunday, July 31, 2005
Another drunken weekend, got VIP passes for this MTV Right to Royalty event at the Fort. Had four bottles of beer and four shots of jagermeister--afterwhich the bunch headed to Bellissima for Jobet's despedida get-together.
Funny how you can say whatever you wanna say when you're drunk. Funny how you can do whatever you wanna do when you're drunk.
Funny how you're given the priceless license to be stupid when you're drunk.
You see, we still live in a society perpetually bound by rules and tradition. Dogma...convention.
Once in a while I try to cross the line but I still worry about changing the rules. I'm getting a considerable amount of practice-- I work in an ad agency fuelled by disruption.
I wish I could be drunk all the time.
Posted by paolo broma |